Heart
Administrator





Posts

: 76


Join date

: 2009-11-16


Age

: 27


Subject: Activeness Mon Nov 16, 2009 6:05 pm

---

Your Activeness can be anything!
My Daily Activeness on the server -

Weekdays(Mon-Thurs;Not including Friday) = 1-3 hours
Weekends = Ugh, probaly the Whole day if not, maybe 7-14 hours

Thanks for reading and have a great time on the server!



=-=-=-=-=-=-=-=-=-=
Founder Of Forum
=-=-=-=-=-=-=-=-=-=
Proud Staff member

Add me on MSN for any help!
Abuse
Moderator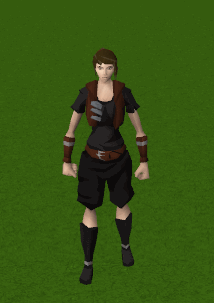 Posts

: 84


Join date

: 2009-11-16


Age

: 24


Location

: In your bathroom, using your toothbrush


Subject: Re: Activeness Tue Nov 17, 2009 1:45 pm

---

My Daily Activeness on the server -

Weekdays= Everyday for about 5-6 hours.

Weekends = Anytime its up I"m on the server on the weekend.

-Abuse

_________________

Message me on the forums or in-game if you need help :O
Lobs eat you
Moderator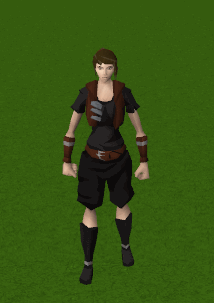 Posts

: 55


Join date

: 2009-11-17


Age

: 23


Location

: In a box, USA


Subject: Re: Activeness Tue Nov 17, 2009 4:23 pm

---

Yarrr harro dar peoplezzz.... Dis be mah activeness report right hurrr...

Weekdays - When ever i can, or when ever its up(considering i have gay homework and what not)

Weekends - When ever the servers up, and im home cause im usually out at ye' ole mudhole.. so yarr..

PEACE OUT PEOPLEZ
Storm
Gold Ranked Pvper





Posts

: 47


Join date

: 2009-11-21


Location

: Nz Auckland


Subject: Re: Activeness Sat Nov 21, 2009 7:24 pm

---

Weekdays - 4+ hrs
Weekends = 14+ hours
... thursdays i got swimming practie 5-7 and friday
basketball 4-6 so yer
The Reason
Silver Rank Pvper






Posts

: 18


Join date

: 2009-11-22


Age

: 25


Location

: Texas , On a boat


Subject: Re: Activeness Sun Nov 22, 2009 1:46 pm

---

My Daily Activeness on the server

Week days- 30min

Weekends- 1 hour

Well I'm grounded so really don't play much but if i wasn't it would probably be 2 hours weekday and 6 hours weekends
Ghosts vesta
Frozen-Pvper







Posts

: 13


Join date

: 2009-11-25


Age

: 24


Location

: Behind my computer


Subject: Re: Activeness Sat Nov 28, 2009 10:03 am

---

hehe i play like 5 hours normaly
like 10 hours in weekends ( mostly whenever server is up)